The Van's Aircraft RV7 & RV8 – there is no better formation platform!

Incredible – Beautiful – Relatable
Undaunted Airshows uses the most popular kit plane, the Van's Aircraft series of sport planes. How popular? Van's Aircraft was founded in 1970, meanwhile a little ways north, the first Boeing 737 was delivered in 1968. The 737 was, until recently, the most successful single aisle aircraft hitting a build rate of 60/month in 2019. As of this writing, there have been 11,154 Boeing 737s delivered compared to the Vansaircraft tachometer showing 11,158 First Flights.
These aircraft have superior speed, simplicity and agility to their competitors. I like to say that the RV8 flies like when you were a kid you'd imagined flying would be like.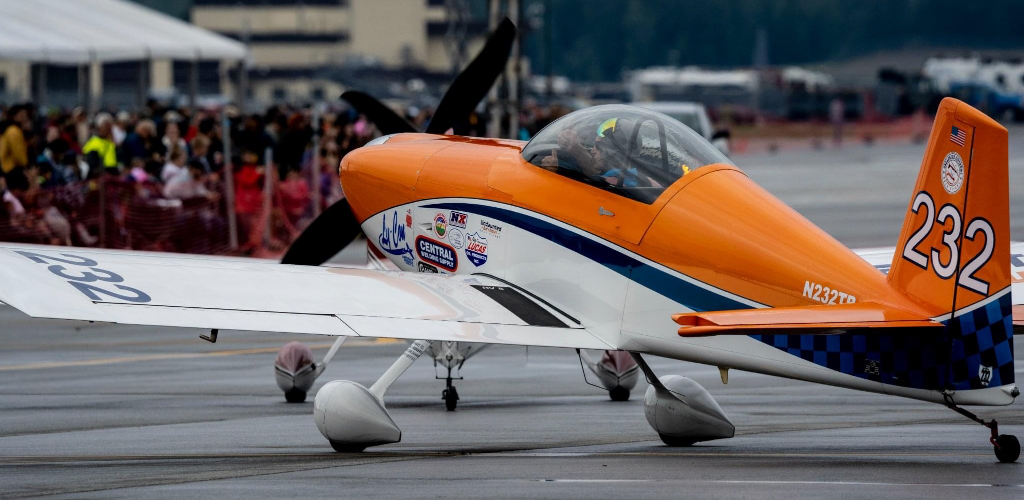 Todd's RV8 is powered by a LyCon race tuned IO390. This RV set the speed record for all RVs, including 6-cylinder Rockets, during qualifying at the 2019 Reno Air Race Championship. Todd built this aircraft in 2018/2019 after his original RV was destroyed by a pair of elk.
Special attention was paid to the aerodynamic aspects of the cooling system, canopy system, weight, and the wing rivets are filled in. Other than that, just careful rigging and attention to detail make this airplane a fast cruiser even when not sucking down 80lbs of nitrous in a 10 minute race. This RV is spectacularly fast on nitrous able to achieve 300mph in level flight at 5500′ DA, but will hold 227mph (just under the published VNE of 230mph) true between 4,000′-9000′ naturally-aspirated with a fuel economy of nearly 30mpg!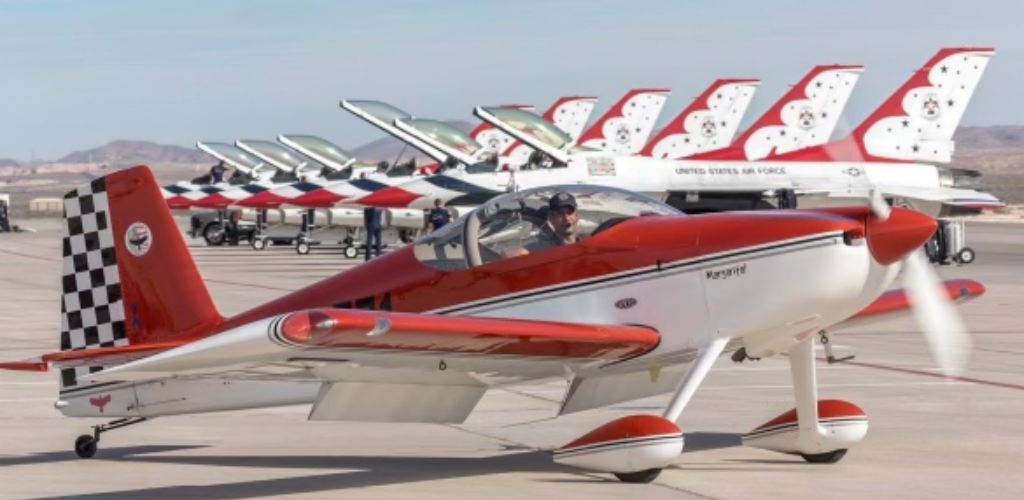 Christo's RV7 seems to be the fan favorite as fan surveys show a Red vs Orange advantage of about a 60-40 rate. Stephen built this beautiful RV7 in 2010. It has Lycoming Thunderbolt IO390 and Whirlwind composite prop. This airplane can do it all with a cruise speed of 215mph, Stephen has flown this all over the continental US, trained many formation pilots all up and down the West Coast and now uses this as the lead ship in our 2-ship aerobatic formation airshow.